Introduction
All persons who take animals on a journey, whatever the length, should always apply the following good transport practice:
The journey is properly planned and time is kept to a minimum and the animals are checked and their needs met during the journey
The animals are fit to travel
The vehicle and loading and unloading facilities are designed, constructed and maintained to avoid injury and suffering
Those handling animals are trained or competent in the task and do not use violence or any methods likely to cause unnecessary fear, injury or suffering
Water, feed and rest are given to the animals as needed, and sufficient floor space and height is allowed.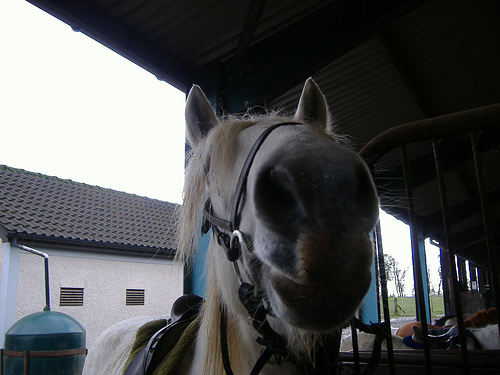 Legislation
Welfare of Animals (Transport) England Order 2006
EU Legislation
Council Regulation (EC) No. 1/2005 (PDF 60 KB)
Council Regulation 1255/97(PDF 25 KB)
Council Regulation 411/98(PDF 35 KB)
The aim of the above legislation is to ensure a high minimum standard of welfare for all animals while they are transported.
These rules apply
to the transport of all animals (except pets and non-commercial transport, animals travelling accompanied) by road, sea, air or rail;
from the moment animals are loaded on a vehicle, through to their care during transport, and unloading at their destination.
The Regulation also applies to those working at:
markets;
assembly centres; and
slaughterhouses.
The Regulation does not apply to the transport of animals:
where the transport is not in connection with an economic activity;
transport to or from veterinary practices or clinics under veterinary advice; where the animal is an individual animal accompanied by its owner (or other responsible person) and is fit for journey; or
where animals are pet animals accompanied by their owner on a private journey.
Export Welfare Licences
EXH12 – Export of horses and ponies from Great Britain – welfare arrangements: Guidance Notes for Exporters
EXH01 – Application for an export licence for horses over 147 cm (14.2 hands) in height including foals at the foot of dams
EXH3 – Application for veterinary examination of horses OVER 147 cms (14.2 hands) in height including foals at the foot of their dams
EXH02 – Application for an export licence for ponies (including horses) of 147 cms (14.2 hands) or less