The NHS is still open for business.
Between now and May 31st 2021, we have a special helpline open to help Gypsy, Roma and Traveller people get registered or update their contact details at a GP. Whether you're having trouble getting registered, getting an appointment or updating your contact details, we're here to help.
If you would like help with any of these things, you can call Billie at Friends, Families and Travellers between Tuesdays and Fridays on 07917 357241. Sometimes our lines are busy, but if you leave a voicemail with your name and contact details, we will call you back as soon as we are able.
For anyone who has been refused registration due to no proof of address or ID
We know that staff in many GPs often ask for for proof of address or ID when you register. If you have this information, it can help staff to process your registration. However, you should not be refused registration if you are not able to provide it. NHS England have created a GP Access Card which you can show if you are refused registration for this reason.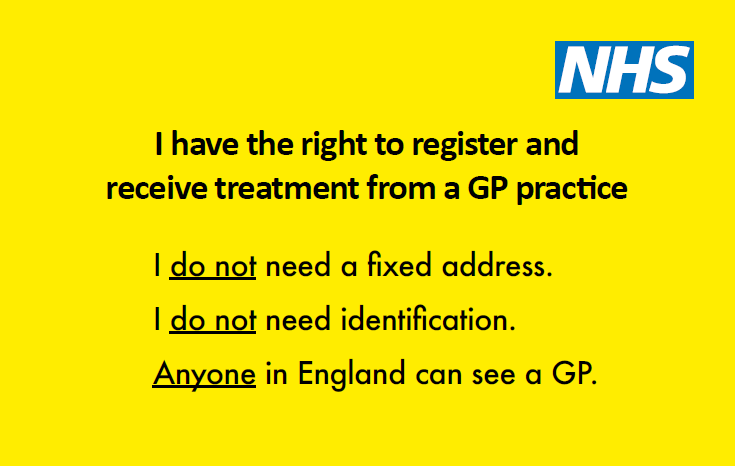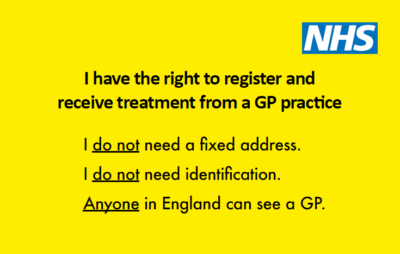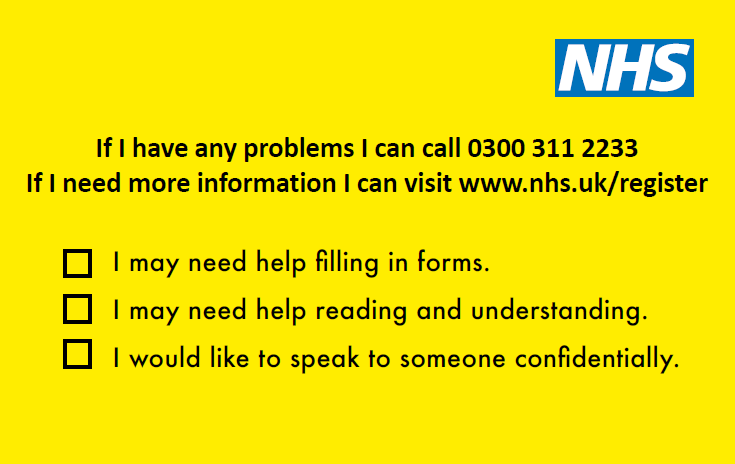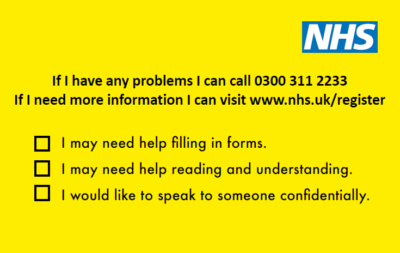 If you show this card and are still refused registration, please call our special helpline (details above).
Correct as of February 2021