You can help us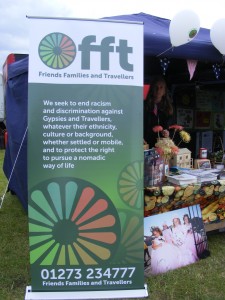 If you want to help end the prejudice, discrimination, social exclusion and harassment that are part of everyday life for Gypsies and Travellers then FFT needs your support.
A key part of our work is to campaign for change. We need to achieve change in the law, change in the awareness of organisations and individuals, and change in the attitudes and prejudices within society in general. We need members in all parts of the country and from all types of background so that we can put forward strong and cohesive representations onbehalf of Gypsies and Travellers wherever we encounter prejudice and discrimination. If you would like to work actively on behalf of Gypsies and Travellers in your area FFT can give you support and backup.
Our members receive regular newsletters and are entitled to vote at our Annual General Meetings.
If you would like to become a member, just fill out this short form.